January 19th, second and last day of passing through Athens to get to my final destination, Yerevan!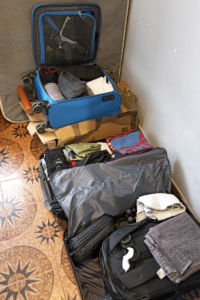 After saying my goodbyes to the people closest to me with a dinner and with a few last minute visits, and also a suprise visit from two good friends who came over the weekend travelling from their countries, I continued preparing my travel bags until the very last minutre at 4AM in the morning. Printed out the documents I'd need for travelling and went on my way to the airport.
After flying and arriving to Athens I quickly went to searching for a place to stay at. I found a hostal with good reviews called Athens Hawk Hostel on Hostelworld. I took the bus from the airport to the city center. After getting my first bag off from the bus I tried getting back in to take out the other two, but the bus driver closed the doors and started driving off! 😹 I banged on the bus for him to stop, which he luckily did, got my two last bags out and took a taxi straight to the hostel.
I've got to say, my first impressions of Greece were that it looked awfully a lot like Spain! It looked like a combination of Spain and Armenia. 80% Spanish looks (buildings, streets, etc.) and 20% Armenian (people and some of the buildings looking uncared).
Upon arrival I was greeted by a very nice woman working at the desk of the hostel. She was very helpful with my accomodation and giving recommendations for places to visit while in Athens. I left my stuff in my room, walked around the hostel for a bit, checked out it's cool rooftop and afterwards went to a restaurant tha the woman recommended to me. The food was on point! Reminded me very much of Armenia.
After eating, and with a full belly, somehow I had the genius idea of walking around and checking out the old monuments. I ended up walking all the way to the Acropolis! 😹 It had always been a dream of mine to visit the place since I first saw photos of Greece in history books! An improvised tourism tour turned into a very nice hike around the Acropolis' hill. It goes without saying that I took many photos and videos!
After finishing the visit I walked back to my hostel and planned on taking a quick nap of a few hours so that I could go party at the pub crawl of that night. But the quick nap turned into a lenghty sleep from 6PM until 10AM of the next morning 😅. I don't regret it though. The sleep was very much needed because I had been awake for at least 36 hours straight!
The next day, and after waking up at around 10:30AM, I prepared my bags and went down to check out. The hostel offers a free storage room for leaving the bags and comfortably tour the city, so I did just that. Walked through the streets taking photos and videos, and posting them to my social media. I saw a tour bus pass by so I decided to hop on one and drive around the city to see more and see it faster. I realized I should have done that yesterday; touring with the bus and get down at key bus stops for checking out the different tourist spots. I guess it's a lesson learned for next time.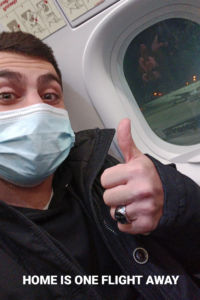 After touring and buying some snacks I decided to grab a quick bite at some restaurant and to also be able to use the restroom. Ended up going to a rooftop bar/restaurant with nice views of the Acropolis! Ordered french fries and ate in silence while gazing at the monuments, all the while surrounded by a lot of young people who were also enjoying their Wednesday afternoon.
After this quick pause went to the hostel a final time to grab my bags and head to the airport with the same bus line that brought me to the city center. Got to the airport, went through the check-in and finally arrived to my gate. Killed some time by playing with my phone until boarding time came around. Before boarding I got asked whether I would mind sitting in the emergency row, to which I said I didn't care, because I wouldn't mind having extra leg space!
Got the extra space row and recorded the take off. With this take off ended my trip at Athens, which overall I would rate a solid 8. Perhaps in summer it will be more lively. I'll come back for sure!
---
🌞 The Morning Routine
I am grateful for…
… the time spent in Spain.
… the opportunity for finally be able to visit Greece!
… every passing second of life.
Daily Affirmations. I am…
… lucky.
… grateful.
… happy.
What would make today great?
Visit more tourist spots in Athens before finally heading to Armenia.
Take some time to rest after visiting many places.
Not miss the flight to Armenia.
---
🌜 The Night Routine
3 Amazing things that happened today…
Visited lots of places I've dreamt many times of.
Gained some fisrt-hand experience of Athens.
Didn't have any issues boarding the flight to Armenia.
How could I have made today even better?
Nothing. Everything was perfect.